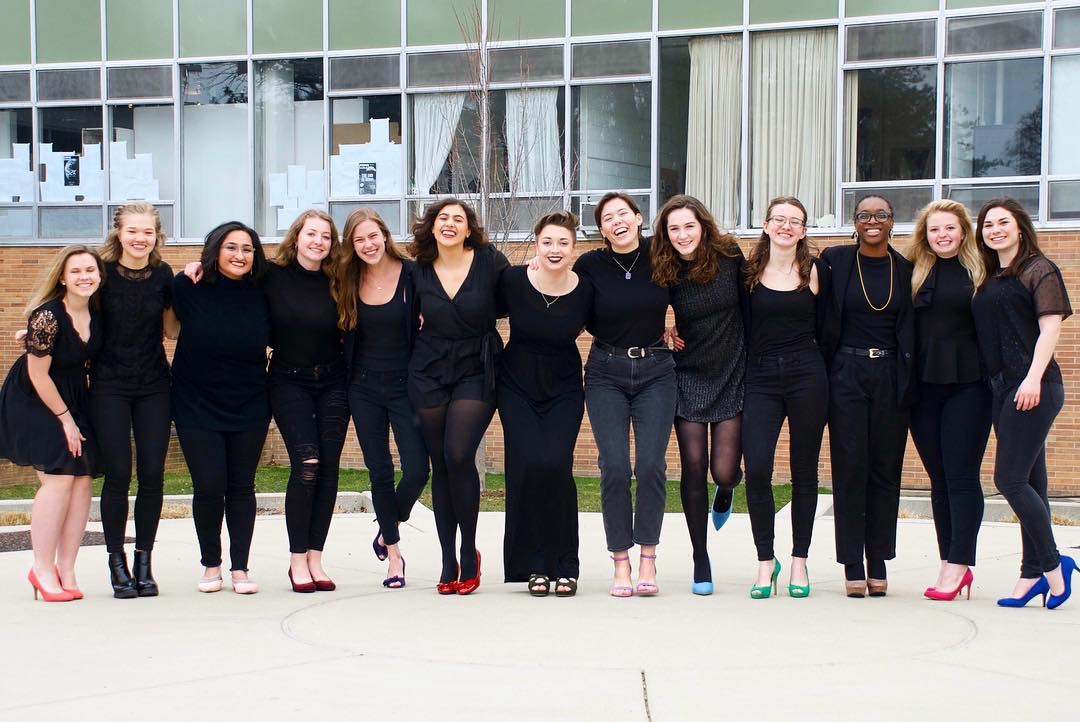 Each fall, every a cappella group on Michigan State's campus holds auditions. Each group has a slightly different audition process. You are welcome to audition for as many groups as you'd like! Just attend auditions and callbacks as described by each group, and let us take care of the behind-the-scenes details. For audition dates and times, visit our calendar below. Visit the group's individual site for specific audition information.
Spring auditions are held at the discretion of the group. Please check their individual websites for more information.
The Spartan Dischords, The Spartones, and Spartan Sur do not participate in Acarush below-
AcaRush
RCAHpella, State of Fifths, Capital Green, Accafellas, and Ladies First
If the group participates in AcaRush, their process generally goes as follows:
Come prepared for your audition time with a verse and a chorus of a song that highlights your voice. Some groups require additional materials, so make sure to check with them ahead of time!

Each group will have you fill out a form when you arrive at your audition asking some basic questions and contact information. Fill out the form and wait in the hall until they call you in!

After you perform your cut, the group may have a couple interview questions, along with range testing.

Each group you audition for will call you and let you know if they would like you to join them for a callback. They will individually indicate time, place, and other imperative information.

Callback procedures vary, so ask the group directly for callback-related questions. If you were called back for multiple groups, you should be able to attend all of your callbacks, as we attempt to schedule our times so you can maximize your opportunities!
After callbacks, two things will happen:
If you were called back for more than one group, email msuacappella@gmail.com and rank your top three choices.

All of the groups will meet and we will discuss where each auditionee will be placed. You will receive a call late on the night of the last callback, so please stay awake!
If you have any questions, please contact us below!